Old Videos
tyler playing football
from
Michelle Benders
on
Myspace
.
tyler arguing with my grandma
from
Michelle Benders
on
Myspace
.
hailey saying her abc and twinkle star
from
Michelle Benders
on
Myspace
.
hailey and santa 1
from
Michelle Benders
on
Myspace
.
sascha and hailey's snow day
from
Michelle Benders
on
Myspace
.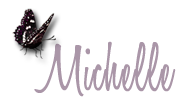 Popular posts from this blog
I remember doing this with my mom and my siblings as a kid. I cant wait until this weekend with Hailey and Tyler


Prep Time: 45 min
Total Time: 1 hour 45 min
Makes: 18 trees

6 cups Honey Nut Cheerios cereal
6 tablespoons butter or margarine
4 1/2 cups miniature marshmallows
Green food color
Red cinnamon candies or sliced gumdrops


Line a cookie sheet with waxed paper.

Pour the cereal into a 4-quart bowl. Set the bowl aside.

Place the butter and marshmallows in a 3-quart saucepan. Heat over low heat, stirring constantly, until the mixture is smooth. Remove the saucepan from the heat.

Stir in the food color until the mixture is evenly colored. Pour the marshmallow mixture over the cereal and stir until the cereal is evenly coated.

Lightly spray your hands with cooking spray. For each tree, shape about 1/4 cup of the cereal mixture into a Christmas tree shape on the cookie sheet.

Press the candies into the trees to decorate. Refrigerate until firm, about 1 hour. Store the trees in a loosely covered cont…
My name is Michelle. I am 28 years old. I am married to Sascha since September 28, 2006. We have 2 children. Hailey Jade who is 6 years old and in Kindergarden. Tyler Alexzander who is 3 and in Pre-school! I just finished college with an associates degree in applied science. I recently just passed my Registered Medical Assisting Exam. I am going back to school for Health Information Technology.