Tuesday, August 7, 2012
Posted by

michelle
at 12:02 PM
0 comments

Well, My name is Michelle. I am 30 now...Still a mother of two and a wife to Sascha. We live in Virginia now.
(My husband and Kids)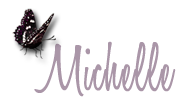 Posted by

michelle
at 12:00 PM
0 comments

I have been so busy with Hailey's Blog as Miss Hampton Newport News Princess that I am going to be getting back to my blog and doing what I love. Some wonderful book reviews, product reviews and other items coming soon.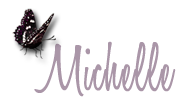 Posted by

michelle
at 11:56 AM
0 comments

Monday, January 9, 2012
this year has start off to be a bad 1. I feel so depressed and alone. no friends hardly see my husband. this weekend has been a really hard 1. I can't believe my mom has been gone a year. I feel so alone and isolated. feel like I don't have anybody to talk anymore. I don't know what to do.
Posted by

michelle
at 7:19 PM
1 comments